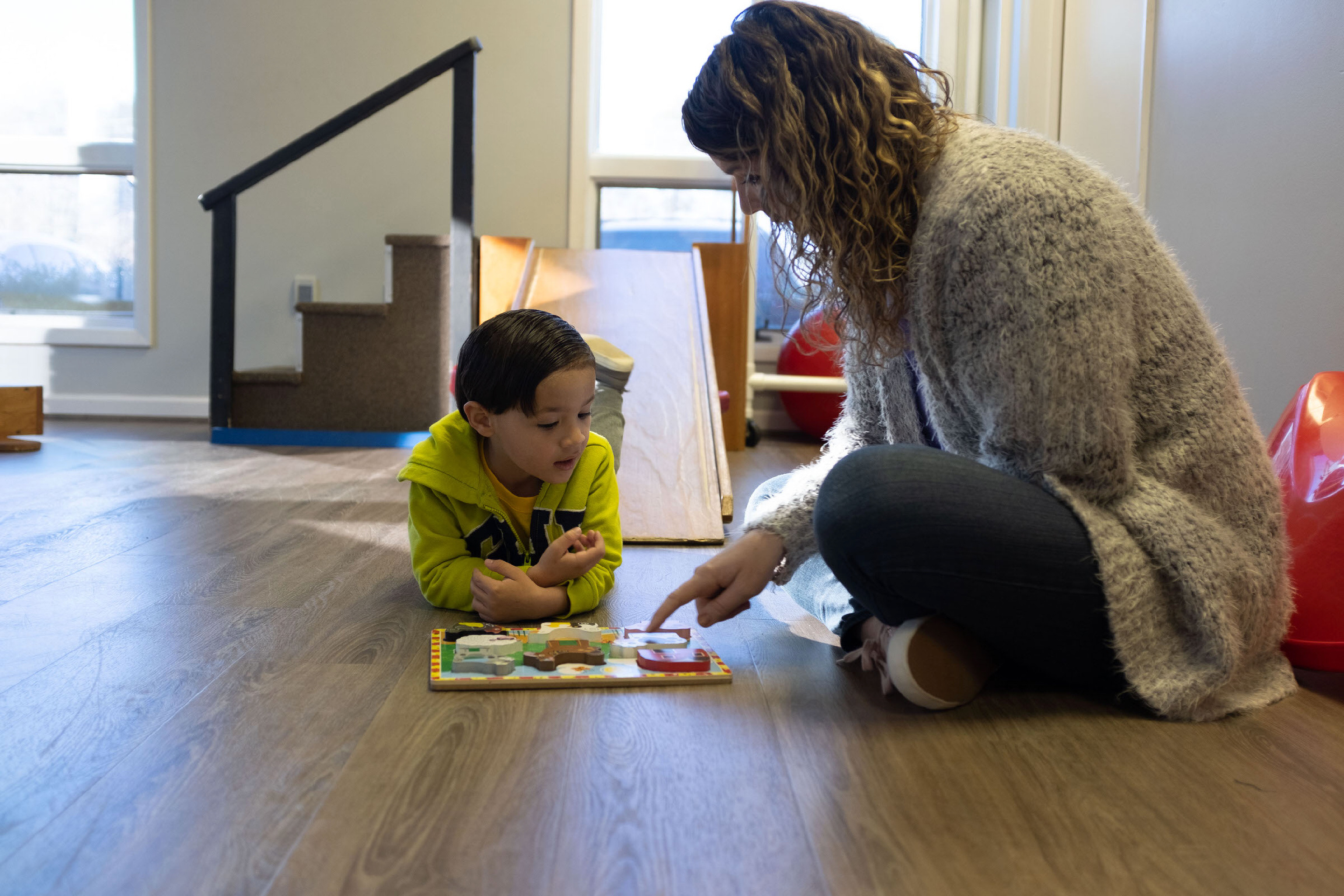 Speech Therapy
What is Speech Therapy?
Pediatric speech therapists, or speech-language pathologists, provide evaluation and treatment to children who are experiencing speech, language, or feeding disorders due to a developmental delay, motor delay, or injury.
While speech therapy treatments differ with each child, it can help with a variety of skills including listening skills, language comprehension, verbal expression, speech production, phonological awareness, auditory processing, and the social use of language.
At MTS Kids, our therapists build each session around your child's unique interests and provide parents and caregivers with an individualized plan for success to continue building their skills outside of the clinic.
Developmental Needs
Our mission at MTS Kids is to give every child a voice that lasts forever, and that starts with diagnosing any difficulties your child may have with their speech and language skills. When you contact us, our team of experienced Speech-Language Pathologists will discuss your specific individual speech, language, or feeding therapy needs and develop a personalized treatment plan for your child. Some common difficulties we work with are:
Apraxia: Helping your child articulate a complete a clear message of his wants and needs through motor planning therapy.
Autism: Addressing symptoms of Autism through speech and language therapy.
Feeding: Helping picky eaters and problem feeders be strong healthy eaters through sensory and oral motor therapy.
Speech Therapy Can Help With:
Aphasia
Apraxia
Augmentative and Alternative Communication
Articulation disorders
Caregiver Education
Cognitive and memory skills
Executive Function skills
Feeding Issues
Hearing impairment
Language delay/disorders
Phonological disorders
Social and play skills
Stuttering/ fluency disorders
Traumatic Brain Injury
Voice disorders
Contact Us
Speech therapy encompasses a wide variety of traits and skills to help your child reach their full communication potential. Some common reasons for seeking speech therapy include not saying sounds clearly, not combining words, difficulty following directions, and trouble interacting with others.
If you have any concerns or feel that your child is behind their peers, talk to your child's pediatrician. If your child has missed more than one or two developmental milestones, a screening or evaluation is a good next step. Our team, alongside your family, will develop an appropriate treatment plan that is customized for your child's unique needs and fits your schedule.