Pediatric Oropharyngeal Dysphagia
a tour of brain-mouth-gut connection
$100 Individual Rate, $90 Group Rate (with 4+participants – includes lunch)
Friday, July 19th, 2019
8:30am – 4pm
Univerisity Center of Greenville
225 S. Pleasantburg Dr. Suite A
Greenville, SC 29607
Learning Outcomes
Explain typical development and sequence of respiration, deglutition, and digestion.
Explain the typical development of at least 3 reflexes related to mastication and deglutition.
Name 4 common pediatric medical diagnoses and describe how each diagnosis in conjunction with medical management can contribute to oropharyngeal dysphagia.
Name 3 different "tubes" for feeding and describe their impact on the normal Brain-Mouth-Gut connection.
List 5 examples of therapeutic interventions to help re-establish the brain-mouth-gut connection and treatment of orophayrngeal dysphagia and how to implement.
Buy Tickets Now!
This one day course is designed to educate attendees on the intricate interplay of the Brain-Mouth-Gut connection and how break downs in this system, (such as interuterine CVA, diminished mastication reflexes, and delayed GI motility), can result in oropharyngeal dysphagia. Specific attention is given to the unique needs of the medically fragile and complex pediatric patients from birth to early childhood.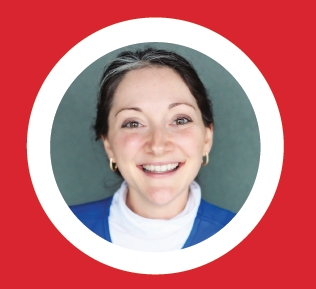 Michelle L. W. Dawson
Michelle L. W. Dawson, MS CCC-SLP, CLC, Member/Manager of HeartWood Speech Therapy, LLC, completed her MS in Communicative Sciences and Disorders from James Madison University in Harrisonburg, VA . She has worked in a variety of settings including the public schools, inpatient and out-patient rehabilitative hospitals, as well as spent many years in early intervention. Michelle is Cast "First Bite: Fed, Fun, Functional" sponsored by Speechtherapypd.com, the first PodCourse in and EI CEUs. Michelle is currently Immediate Past President of the South Carolina Speech Hearing Association (SCSHA), and guest lectures through-out the country on a variety of topics including dysphagia management for infantile spasms, sensory integration from an SLP's perspective. She specializes in treating medically fragile pediatric patients with oropharyngeal dysphagia and feeding disorders. She is currently working on her BCS-S licensure. Treating feeding and across the life span is her first love within the SLP Scope of Practice.