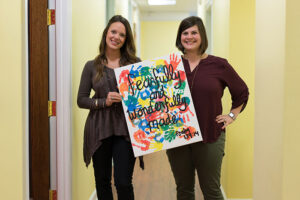 MTSkids was founded in 2006 with a mission to give the next generation a voice that lasts forever!
Over the past 14 years, we have grown from a home health based service to include two private clinics, local private schools, preschools, public schools, and a continuing education provider.
Our Greenville Clinic is located off The Parkway at 420 The Parkway, Suite J in Greer, SC. To contact the Greenville clinic call call 864-244-3474 or email  info@mtskids.com
Our Spartanburg Clinic is located on Spartanburg's Westside near Barnes and Noble at 2400 Winchester Place. You can contact our Spartanburg clinic by calling 864-576-7188 or by emailing info@mtskids.com.
MTSkids serves the Upstate through home therapy services too. Our team of therapists serves throughout the Upstate traveling to homes and child-care centers. If you would like your child served through our travel therapy division, you may call 864-244-3474 or email info@mtskids.com. 
We also provide speech-language pathologists to public school districts, charter schools, and private schools. We fill a variety of needs from full-time SLPs, to part time to maternity leaves. To contact our Director of Schools, Victoria, email her at victoria@mtskids.com or complete this form to tells about your needs.
Every year, MTSKids hosts several Continuing Education events in the Upstate, hosting nationally recognized speakers about topics related to the practice of speech-language pathology. Keep up to date with the most current offerings here. 
Find out more about our team and MTSkids here.